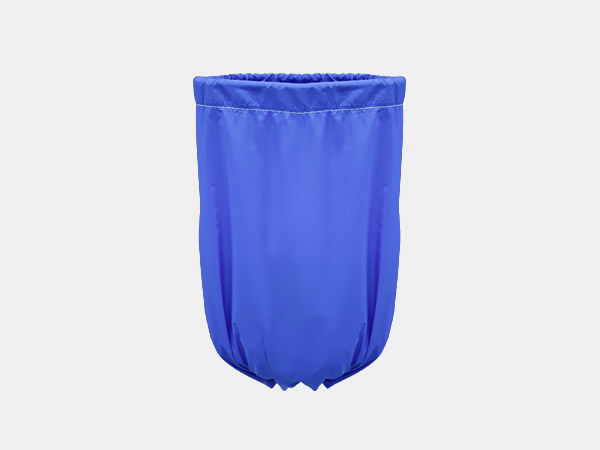 Bags for overhead systems: ergonomic transport for industrial laundry
The monorail bag is the key element in automated conveyer systems used in large scale industrial laundries. Failure of a monorail bag can have financial implications in case of downtime and in the worst cases become a health and safety risk for the workers below.
Several hundred kilos of laundry are being transported above the heads of employees so the quality of every monorail bag has to be 100% reliable. Regular inspection of the monorail bags for damages are therefore part of the daily routine within a large scale industrial laundry.
RTP understand and takes on the responsibility that comes with the manufacturing of monorail bags. Thanks to our keen eye for detail, technical highly skilled sewers and through the cooperation with suppliers that continuously produce high quality materials are we, at RTP in the position to supply our customers with high quality and reliable monorail bags.
Simply give us a call or send us an Email with the monorail conveying system you are running and we will send you a free of charge sample so you can convince yourself of our quality.
designed fo fit to any type of transport system
capacity from 50 to 200kg
polyester 190-220 g/m²
nylon 160-190 g/m²
Customer's logo application
heat set
white, gray, black
yellow, orange, red
purple, blue, navy blue
green, dark green
strong zips
rope with eyelets